Andrea Macon
Supporting Our Local Economy

Do you shop locally? When we spend money on goods or services at local businesses, we make a huge difference in our community. Studies have shown* that when you spend your money at local businesses and buy locally-produced goods and services, you're reinvesting in your community and helping to create a stronger local economy.


Your dollars spent here add up to a huge difference in creating local jobs and local wealth.


Andrea Macon has a commitment to building our local economy, and that starts here, by investing local campaign funds right here in Amador County.


To date,** Andrea's total itemized campaign expenditures have been $22,948.84. Of that, she's spent only $2,386.41 out of county (most of that for a computer program not available locally).


That's only 10% spent out of county. 90% was spent here in Amador County.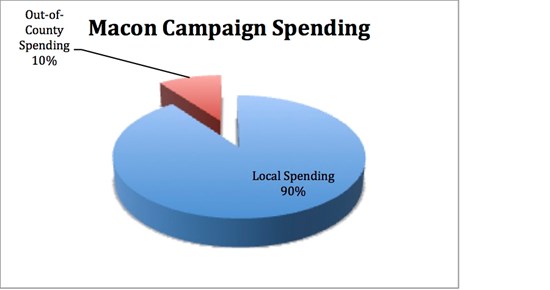 Her opponent Brian Oneto's total itemized campaign expenditures to date** have been $20,344.16. Yet, his out-of-county payments were $10,574.86.


That means that 52% of his expenditures were out of county.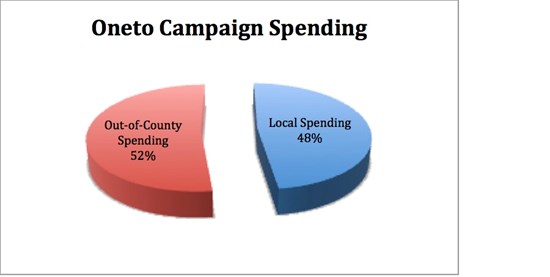 Shop Locally.
And vote for Andrea Macon for District 5 supervisor on June 5th.
*Content Source: https://www.amiba.net/resources/multiplier-effect/
**As filed on 460 forms in December 2017 and April 2018.