News & Events
There's lots going on in the Elect Andrea campaign. Read what's been going on, check out the calendar... or sign up for email updates.
Thursday, May 31, 2018 9:38 AM
MAILERGATE? Who is trying to manipulate our local election?
It seems powerful and influential people from outside our county are attempting to manipulate our local election.
Last week, some voters in District 5 received a particularly offensive and inaccurate color mailer -- a direct hit piece on me. (Brian Oneto disavowed that mailer, and assured me that he had no knowledge of it.)

Apparently District 3 also received a mailer from the same organization. Since I originally posted about this, quite a few people have asked for more information about the sender. I did some research, as reported below. You can trace the links if you want to learn more for yourself.

The return address on both mailers is Taxpayers for Good Government (TGG), 5802 Robertson Ave, Carmichael, CA 95608. A search returned information on both that entity and Environmental Safety Alliance (ESA) although both are actually listed at 5804 Robertson Avenue (see links below for the incorporation papers and more details on who they are).
The Directors of these two organizations are:

Steve Nicolaou – 445 W 11th St, Suite C Tracy, CA 95376
John Stoos – 2117 48th St. Sacramento, CA 95817
Scott Winn – 2319 Otto Drive, Stockton, CA 95209
https://businesssearch.sos.ca.gov/Document/RetrievePDF…
Dr. Robert Johnson – 3407 Arden Way, Sacramento, CA 95825 (old address)
Andre Feliz, MD – 1840 Westminster Court, Carmichael, CA 95608
Pastor John Stoos – 4246 2nd Avenue, Sacramento, CA 95825
https://businesssearch.sos.ca.gov/Document/RetrievePDF…

There is quite a bit of interesting information online regarding all of these Directors. Of note, John Stoos worked for Tom McClintock. John Feliz was McClintock's campaign manager.
http://www.churchofthekingsacramento.org/…/john-stoos-elder/

Note the Feliz last name. An address search reveals that John Feliz and Andre Feliz have shared the same address in Carmichael.

There are so many overlapping organizations, addresses and people in this mess, that it would be a long journey down the rabbit hole to track it all down. However, what I did find interesting is that John Stoos and John Feliz also appear to be linked to an organization called Citizens for the California Republic which was originally incorporated by Tom McClintock.
https://businesssearch.sos.ca.gov/Document/RetrievePDF…
I hope you will ignore the outsiders who want to control our local government and vote your conscience on June 5. Thank you.
---
Friday, May 25, 2018 1:09 PM
Andrea Macon Urges Community Donations to Common Ground
Common Ground, which runs the Amador County Meals on Wheels program as well as transportation services for seniors and veterans, delivers meals to about 300 seniors in Amador County. They are desperately in need of funding.

According to Bailey McKeehan, Senior Nutrition Coordinator at Common Ground, due to federal budget cuts, the slow down in donations, and the rise in rent at their offices, Common Ground has had to cut a number of programs in the last year. Starting July 1st, they are eliminating hot meal and fresh meal delivery and going to all frozen food deliveries in Amador County. They've chosen to go to frozen foods rather than eliminate clients.

More details are available in this video presentation at the Board of Supervisor's meeting from March. (Issue starts at about 50:00).

The delivery of daily meals is certainly about ensuring that homebound seniors are not hungry, but it is also about daily contact and company with other people. It is about someone checking in every day to make sure our seniors are healthy and well.

I will be donating to the Common Ground program via this link: https://commongroundseniorservices.org. Please join me in supporting this valuable resource to our seniors and our community, and donating to Common Ground.

Thank you.
Andrea Macon
---
Thursday, May 24, 2018 5:46 PM
Time to VOTE BY MAIL!
The Vote By Mail ballots are starting to arrive at the Amador Elections Office. Don't forget to mail your ballot or drop it off by June 5th.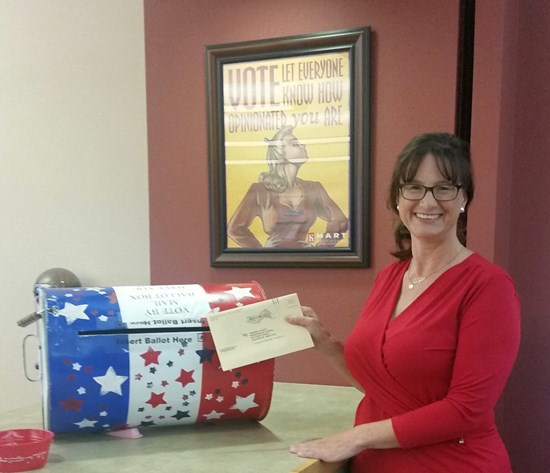 ---
Tuesday, May 22, 2018 10:54 AM
Oneto's harsh stance on senior hunger
Andrea Macon's opponent often states he is an advocate for the seniors in our community.

Yet in March 2018, when Amador County's Common Ground Senior Services asked the Board of Supervisors for funding to bridge a budget gap so that our impoverished and isolated seniors could count on fresh, nourishing meals and daily, caring contact, Brian Oneto questioned whether they were really hungry enough.
---
Thursday, May 10, 2018 3:20 PM
Macon campaign spends 90% in Amador County...
Your dollars spent locally add up to a huge difference in creating local jobs and local wealth.

Andrea Macon has a commitment to building our local economy, and that starts here, by investing local campaign funds right here in Amador County.
To date, 90% of Andrea's total itemized campaign expenditures were spent here in Amador County.
In contrast, her opponent spent only 48% of his itemized campaign expenditures in Amador County.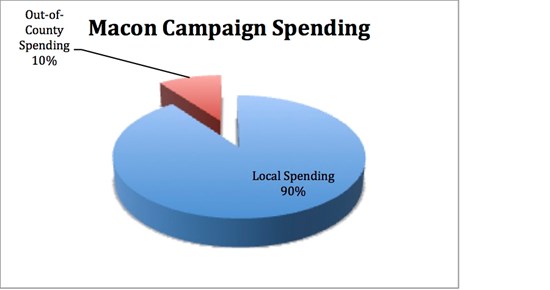 ---
Saturday, May 5, 2018 6:43 PM
Are You Being Truly Represented? Incumbent's Recused Himself 185 Times
District 5 deserves a supervisor who is actively engaged in all district issues.
Due to conflicts of interest, the incumbent has recused himself from 185 discussions and votes during 161 meetings over a period of 10 years. The next highest recusal rate for a supervisor during the same time frame was 15 recusals.
Andrea Macon will have few -- if any -- such conflicts of interest.
---
Tuesday, May 1, 2018 2:12 PM
Upcoming forums: River Pines and AAUW
Join Andrea at one -- or both -- of these upcoming candidate forums:
River Pines Forum, Wednesday, May 2
Meet the candidates, bring your questions -- come support Andrea! Sponsored by Rick Miller: www.wild-m-art-and-forge.com
River Pines Town Hall
5pm - doors open
6:30 - forum begins
ALSO JOIN ANDREA FOR:
AAUW Candidate Forum, Thursday, May 10
AAUW Amador County will hold a Candidate Forum for the following offices: County Supervisor, Districts 3 and 5, Superior Court Judge. and Amador County Superintendent of Schools

Sutter Creek Community Center, Church St.
5:30 P.M.- open for question submissions
6:00 P.M. - doors open
6:15 P.M. - forum begins

MODERATOR: LARRY FOSSEN
The purpose of the Candidate Forum is to give Amador County voters an opportunity to hear candidates discuss the issues of importance to them in this election. The event is free and open to the public. The candidates will answer written questions from the public during this moderated event.
---
Friday, April 13, 2018 8:30 AM
Family BBQ Fundraiser
Join Andrea Sunday, May 6 at her fun, fantastic, Family BBQ Fundraiser. Tickets available now!
When: Sunday, May 6th, 4:30pm
What: Fun for all, delicious food catered by WRP (oh, yummy.)
Where: Turner Ranch, 14350 Old Hwy 49
Amador City, CA 95601
Why: FUN and FUNdraising!
Adults: $35
Students under 17: $15
Kids under 6: FREE
---
Wednesday, March 28, 2018 12:50 PM
Elaine Zorbas interviews Andrea Macon
On Friday, March 16, 2018, Fiddletown author Elaine Zorbas sat down with Andrea Macon to discuss Andrea's candidacy, background, and philosophy of government.
---
Saturday, March 17, 2018 11:09 AM
Upcoming Campaign Events!
Don't forget about these Upcoming Events!

Monday, March 19 - Meet and Greet
Willow Springs School, 5:30-7:30 pm
Highway 49 & De Martini Road, Plymouth, Ca, 95669
No charge. Join us for conversation, Q&A, and snacks and refreshments.

Sunday, March 25 - Pizza Party with Andrea
Pine Grove Pizza, 5:30-7:30 pm
19724 CA-88, Pine Grove, CA 95665
Meet the Candidate, pizza snacks and beverages available

Friday, April 13 - TGIF with Andrea
Karmère Vineyards and Winery, 5:30 - 7:30 pm
11970 Shenandoah Rd, Plymouth, California 95669
No charge, light bites, no-host wine bar.

Wednesday, April 18 - Candidates' Forum
Pine Grove Town Hall, 6:30 pm
19889 Highway 88

Thursday April 19 - Candidates Debate
Fiddletown Community Club, 6:30 pm
14445 Fiddletown Road, Fiddletown
Candidates Debate sponsored by FCC

Sunday, May 6 - Family Friendly BBQ Fundraiser
14350 Old Hwy 49, Amador City, CA 95601
Time and ticket info TBA.
---
Sunday, March 11, 2018 11:44 AM
Meet & Greet March 19th Willow Springs School
Come meet and talk to Andrea in Willow Springs!
Monday, March 19 -- 5:30 PM - 7:30 PM
Willow Springs Schoolhouse
Highway 49 & De Martini Road, Plymouth, Ca, 95669
Plymouth, California
Bring your questions. We'll bring the refreshments.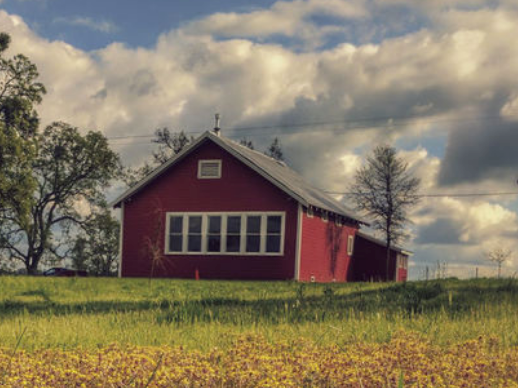 ---
Saturday, February 24, 2018 10:18 AM
On the Campaign Trail!
Andrea's been out and about....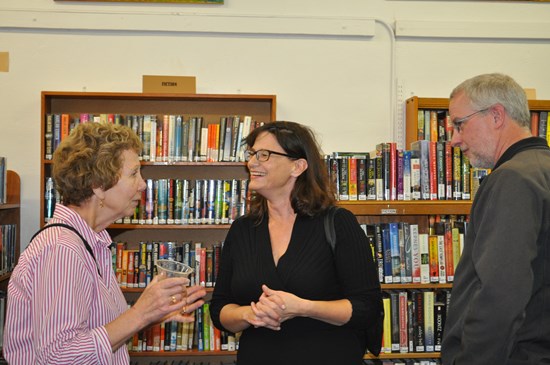 ...at the Plymouth Library...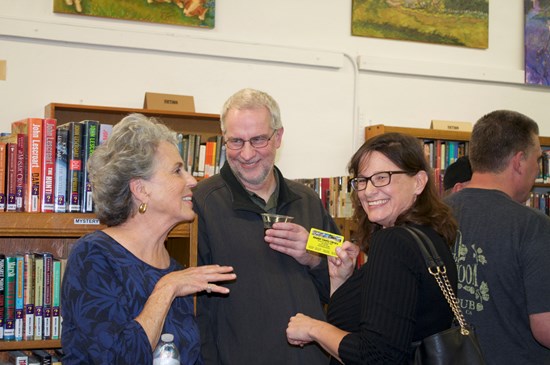 ...picking up her campaign signs...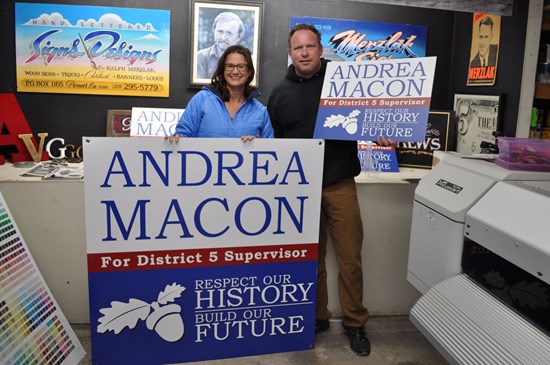 ...and many other places! Come to a Meet & Greet to talk with Andrea and share your District 5 dreams and concerns.
---
Friday, February 9, 2018 8:02 AM
Dinner and Silent Auction
Saturday, March 10
5:30-8:30 PM
Fiddletown (at the former Moose Lodge)
Join Andrea Macon and the District 5 community for a fabulous FUNDRAISING DINNER and SILENT AUCTION.


Catered by Tracey and Mark Berkner, Volcano Union Inn
Amazing auction items
LIVE MUSIC by Herb Boxhorn and guests
Amador Wines and Beer (no host bar, 1 glass included with dinner)

$75, limited seating, advance purchase only
How can you get a ticket?
1. PURCHASE YOUR TICKETS ONLINE NOW!

2. Mail a check for $75 per person before March 2 to:
Committee to Elect Andrea Macon Supervisor D5 2018
PO Box 1273, Pine Grove, CA 95665
Include: names, address, employer/occupation
Tickets are WILL CALL
---
Saturday, January 27, 2018 4:57 PM
Blowout Kickoff Party at Drytown Cellars!
On Friday, January 26, a packed crowd wined, dined, and celebrated Andrea's campaign kickoff. What a roaring good time!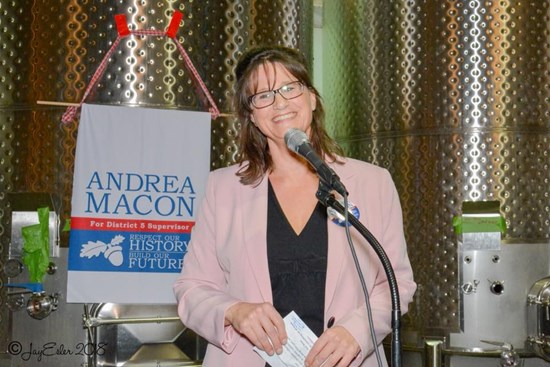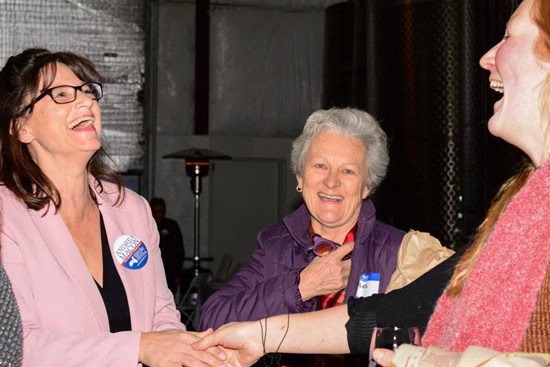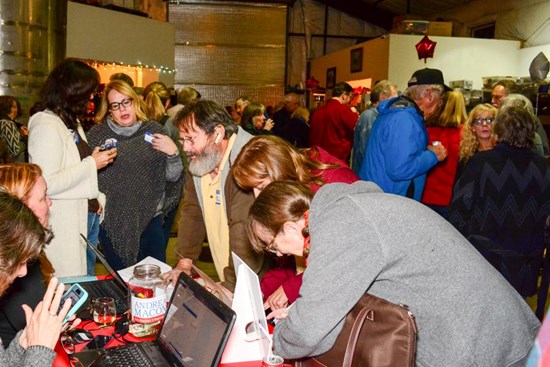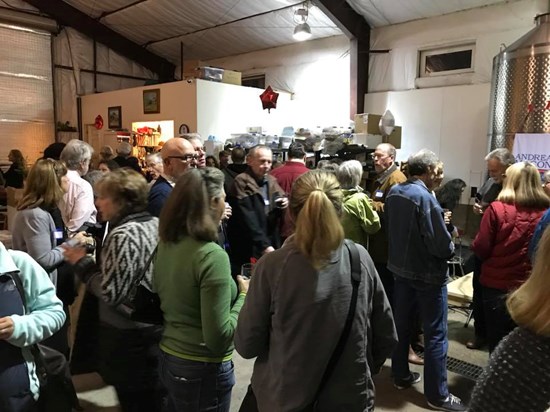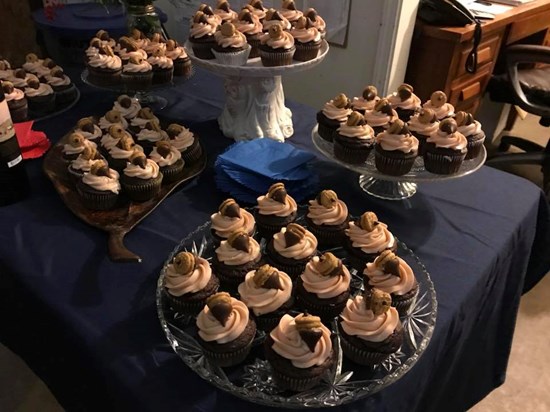 ---
Sunday, January 21, 2018 12:00 AM
On January 21, the Ledger-Dispatch featured Andrea's campaign announcement.
---
Tuesday, January 9, 2018 1:08 PM
Campaign Kickoff Party January 26
Join us! Meet Andrea at her campaign kickoff party!

This free event includes a no-host wine bar, abundant food, and live music. Talk with Andrea, celebrate her candidacy, and join the fun. Questions? info@AndreaforAmador.com
Friday, January 26
5:30-7:30pm
Drytown Cellars
16030 Highway 49, Plymouth
---
Wednesday, December 13, 2017 2:00 PM
On December 13, KVGC, Amador County's HomeTown radio, featured Andrea's candidacy announcement.
---
Thursday, December 7, 2017 12:00 AM
Andrea Speaks at the Progressive Women's Luncheon
On December 7, Andrea announced her candidacy before a packed crowd at the Progressive Women's Luncheon in Jackson.